Can a GPS tracker be installed in construction machinery?
Construction machinery can be a really big expense. Even used excavators, asphalt pavers, rollers or cranes reach prices from several dozen to several hundred thousand zlotys. No wonder such specialized vehicles are a tasty morsel for thieves. The situation is made even worse by the fact that most of the factory security measures are not too much of a challenge for experienced robbers. So, what to do to effectively protect your equipment from theft? GPS tracker monitoring will be the best solution.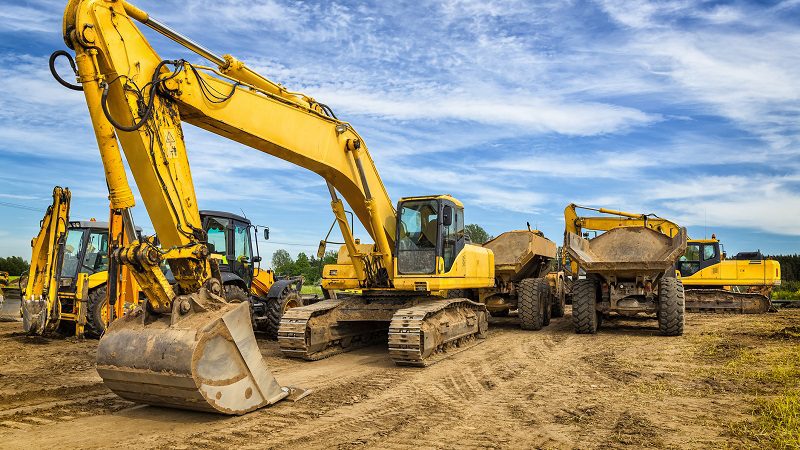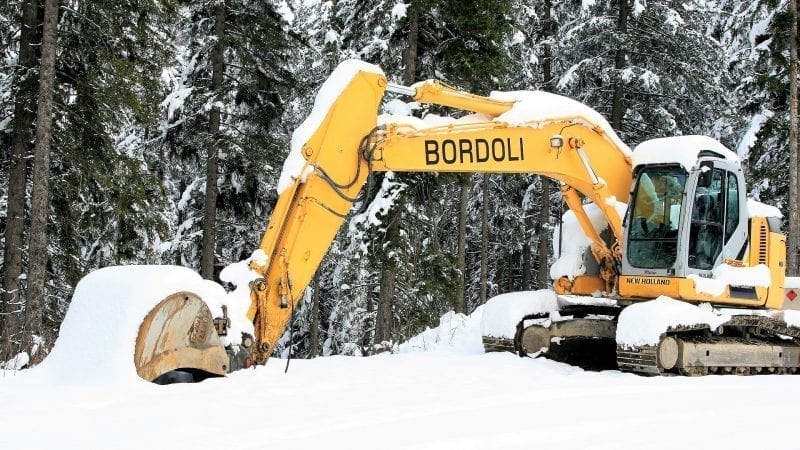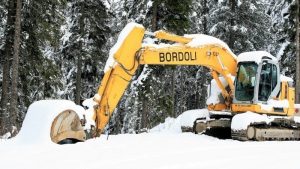 What  can mini GPS tracker used in construction machinery do? 
Compact size GPS transmitters installed directly inside construction machines allow for constant monitoring of their position. How does such a device work? In the simplest terms, a locator receives satellite signals, then transmits them to an external server and, based on calculations, determines its coordinates with an accuracy of up to 2 meters.  Thus, an owner or a fleet manager can track the location of the vehicle data on a map in real time.
Obviously, the information generated by the GPS system is irreplaceable in the event of theft. It is enough to check a special internet portal or smartphone application to almost immediately find out where the stolen vehicle is, and then pass such data to the appropriate services that will recover it from the hands of thieves. Slightly more advanced monitoring systems also allow you to set the so-called geo-zones. When a given machine leaves the designated zone, its owner will be informed about this fact, e.g. via an SMS.
Slightly more advanced monitoring systems also allow you to set the so-called geo-zones – when a given machine leaves the designated zone, its owner will be informed about this fact, e.g. via an SMS. GPS trackers for construction machinery also make it possible to set up automatic notifications about various types of abuse.Thanks to this, a fleet supervisor will immediately find out that the operator of a given vehicle is performing unauthorized work or is in a location other than previously agreed upon under the contract. This solution is therefore especially useful for companies that rent vehicles for construction works.
Increasing work efficiency 
GPS systems for construction machinery can be used to optimize job performance. How is it possible? Selected models of GPS transmitters are connected directly to the vehicle's on-board computers. Thanks to this, monitoring allows not only to track their position, but also to store a lot of useful information about their work. Reports generated by modern fleet management systems contain data on, inter alia, speed, direction of travel, working area and even fuel consumption and the amount of fuel in the tanks.
The detailed documentation provided by GPS Tracker transmitters is therefore an ideal tool for more efficient control of work efficiency, thus allowing to maximize the efficiency of working hours of the equipment and more rational use of resources. What's more, the information available through the website or app will certainly help you accurately determine the hours worked. People responsible for the supervision of the functioning of the fleet will not have to worry about the fair settlement of operators.
Even easier maintenance of heavy equipment 
Fleet management systems integrated with GPS technology also allow you to set and track alerts regarding, for example, the need for a technical inspection. Thanks to this, with the help of advanced telemetry solutions, it is possible to avoid unexpected failures that could lead not only to considerable repair costs, but also downtime in the performance of the entrusted tasks. The monitoring itself will remind you of a visit to the service point and will help in establishing an effective preventive maintenance plan.