The products of Gannet Guard Systems
The company Gannet Guard Systems based in Warsaw is the leader in the development and implementation of vehicle monitoring systems. With the help of our products you can easily control the work of an entire car park or determine the location of a stolen car. All our efforts are directed at implementing the newest vehicle monitoring systems in Poland, as well as providing comprehensive services in the field of car support and protection. Our goal is to create a uniform vehicle monitoring and protection system, both within the country and abroad.
Radio tracking of the car
The first category of our products are GanTrack theft radio location systems that operate in passive mode. This means that they remain dormant until activated after the owner of the vehicle or property reports the theft. It uses the radio frequency band and cannot be jammed, thanks to which it allows for quick radio tracking of the car. The device is undetectable and its battery lasts for many years. We have equipped more advanced locators without a SIM card with a module informing about various unwanted events, e.g. an attempt to disassemble a transmitter.
GPS locators work based on communication with satellites, which allows very precise determination of the location of a transmitter. To work, they need a SIM card, without which the GSM module – responsible for transmitting information about the location of the vehicle or object – would not be able to function. A well-hidden car protection is difficult to locate. GPS tracker allows you to locate every object in which the transmitter has been placed and trace its route. Such a system also enables the integration of GPS systems with a mobile phone application and monitoring not only the location of a vehicle, but also many other parameters, which greatly facilitates the work of transport, construction and other companies. Both systems have their advantages and disadvantages, so for those who care about the highest safety and many additional functions, we recommend a combination of radio technology and GPS – the GanTotal security system.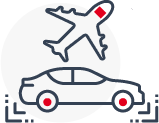 vehicle tracking system using radio communication. The locator makes it possible to determine the location of a missing vehicle in a few minutes and return it to the rightful owner. GanTrack is resistant to intentional interference (signal attenuation) – the signal will not be interrupted even in underground garages and steel containers.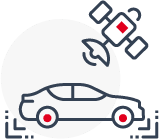 It is an innovative device for GPS monitoring of moving and stationary objects. With the help of the installed small GPS transmitters, you can fully control, for example, a large fleet of vehicles and machines. It is perfect for observing cars and trucks, or the work of construction machinery or agricultural equipment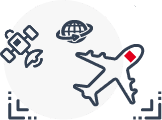 Probably the best system on the Polish market that allows a car to be protected against theft. This unique radio location system works in conjunction with GSM and GPRS monitoring systems. It is not just a car GPS – it is suitable for protecting all types of cars, including passenger cars, trucks, construction machinery, agricultural machinery, and even boats and cutters.