for motorcycle and quad - Gannet Guard


The GanFleet MOTO locator is a self-powered device of small size, designed to monitor a motorcycle, scooter or quad. By using the mobile application, the system will make the following possible for you:
vehicle monitoring on the map
setting Geozones
location history
Combined with the capabilities of the mobile application equipped with the precise Google Maps, this will allow you to find a vehicle yourself, e.g. in case of theft.
We will send you a customized quote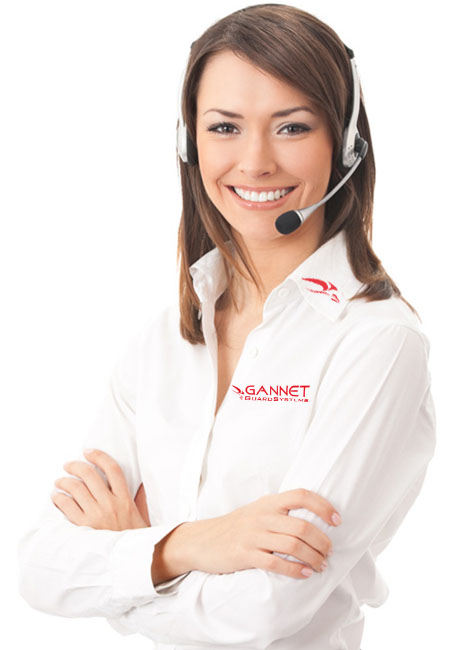 The administrator of personal data is Gannet Guard Systems S.A., ul. Pileckiego 63, 02-781 Warsaw. Personal data is processed for marketing purposes. The person whose data is processed has the right to request from the data administrator access to personal data concerning him, rectification, deletion or limitation of them, as well as for the right to transfer data and lodge a complaint to the Polish supervisory body or supervisory body of another Member State of the European Union. <a href="https://test.gannet.pl/wp-content/uploads/2022/08/rodo-obowiazek-informacyjny-dealerzy.pdf" data-wpel-link="internal">Read all</a>
The applications of the GanFleet MOTO locator bring many benefits.
The operation of GanFleet MOTO is based on the networks of four major GSM operators in Poland (Orange, Plus, T-Mobile, Play), which minimizes the risk of being out of range of the GPS monitoring system. The product allows you to monitor the vehicle throughout Europe without restrictions and has a built-in SIM card. If you are looking for an effective anti-theft protection for a motorcycle, scooter or ATV combined with a convenient application, GanFleet Moto is the device for you. Thanks to it, you do not have to worry about the vehicle left in the garage or in front of the house – you will be immediately notified of an attempted theft and you can check the current location of the motorcycle at any time.
MAIN ADVANTAGES OF GANFLEET MOTO: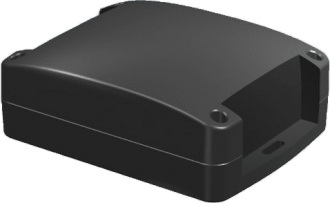 1. eassy self – assembly or installation by a professional installer
2. independent power supply
3. access to the applications for iOS and Android
4. Google Maps
5. low cost (already from 900 PLN net)
6. GOLD subscription in the price of SILVER
7. alarm central unit 24h/7
8. 24 months device warranty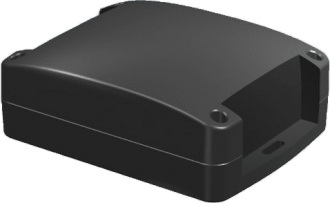 Battery: from 4Ah to 68Ah

---
Water resistance : IP67

---
GPS location: yes

---
GSM location: yes

---
Location accuracy: up to 2 m

---
Notifications: SMS, email, VMS, centrala 24h

---
Battery life up: to 120 months (10 years)

---
Dimensions: od 6,2 cm x 6,3 cm x 2,3 cm

---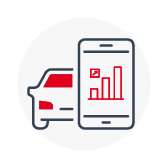 TRACKING PANEL
Access to device location information can be checked online via an internet platform and a mobile application for Android and iOS devices.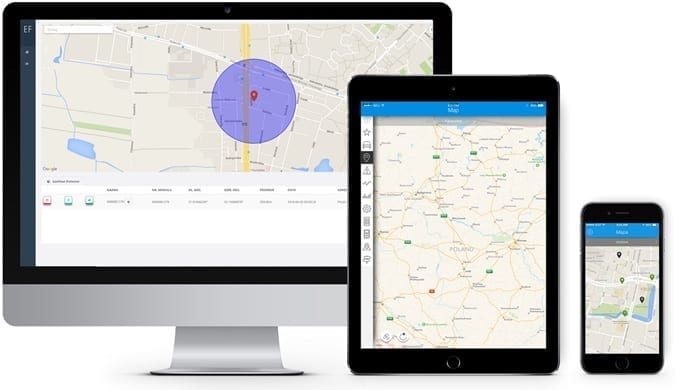 FUNCTIONALITY: →     tracking after theft
→     logging the history of movement
→    notifications and alerts SMS, VMS, 24h alarm central
→     access to the iOS, Android mobile application
→     independent power supply, battery up to 10 years
→     certified device